Pastor Dr. Gaylon P. Foreman,
Senior Pastor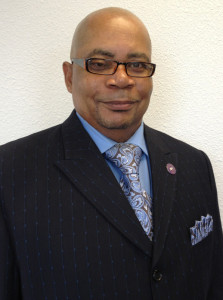 Pastor Gaylon P. Foreman is a native of Fort Worth, Texas. He was the founder of Berea Baptist Church, Fort Worth, Texas and served as Pastor until October, 1980. In May of 1990, he was called to Pastor Carver Park Baptist Church and has faithfully served since that time.
He currently holds a Bachelor of Science in Social Work, Master of Education in Counseling, Master in Biblical Studies, and Doctorate of Ministry in Christian Counseling. He is not only a Pastor, but also an inspired writer. He is the author of the books, "No More Bad Days" and "Lessons Learned After Dark". Pastor Foreman is also a proud member of Kappa Alpha Psi Fraternity, Incorporated.
Since his tenure as Pastor of Carver Park Baptist Church, membership has grown spiritually as well as numerically. Several ministries have been established, as well as, the construction of a new church edifice. Through his leadership as he follows God, Carver has established a motto to live by, "The Rest Of Your Days Are The Best Of Your Days ".
God has blessed Pastor Foreman with vision and the opportunity to spread the gospel from Waco to Georgia to Australia and to the world. In 1996, while serving as Director of Inner-City Ministry, he traveled to the Olympics in Atlanta, Georgia with an evangelistic team. In September of 2000, he was blessed to be part of an evangelistic team spreading the gospel at the Olympics in Australia. In July of 2012, he was selected by Lay Witnesses for Christ International to serve as International Pastoral Chairman during the 2012 Summer Olympics in London England.